"If you see something or feel something, it has value."
Colin Van De Wetering recalls these words of wisdom his Haitian guide, Gauthier, would often say during his trip to Haiti with the Schlegel Villages last year.
Every two years Schlegel Villages organizes a trip to Haiti to take part in a Fonkoze led program. Fonkoze is a family of organizations that work together to empower Haitians and help lift families out of poverty.
Colin's group organized three days of camps for children in some of the poorest areas of the country. The camps involved soccer, face painting and other fun activities and games. At the end of one day Colin heard a story of a boy who wouldn't play with the other kids because the boy was too ashamed of his clothes.
"We're talking about one of the poorest countries in the world, and this boy thought he was too poor to play with the other children."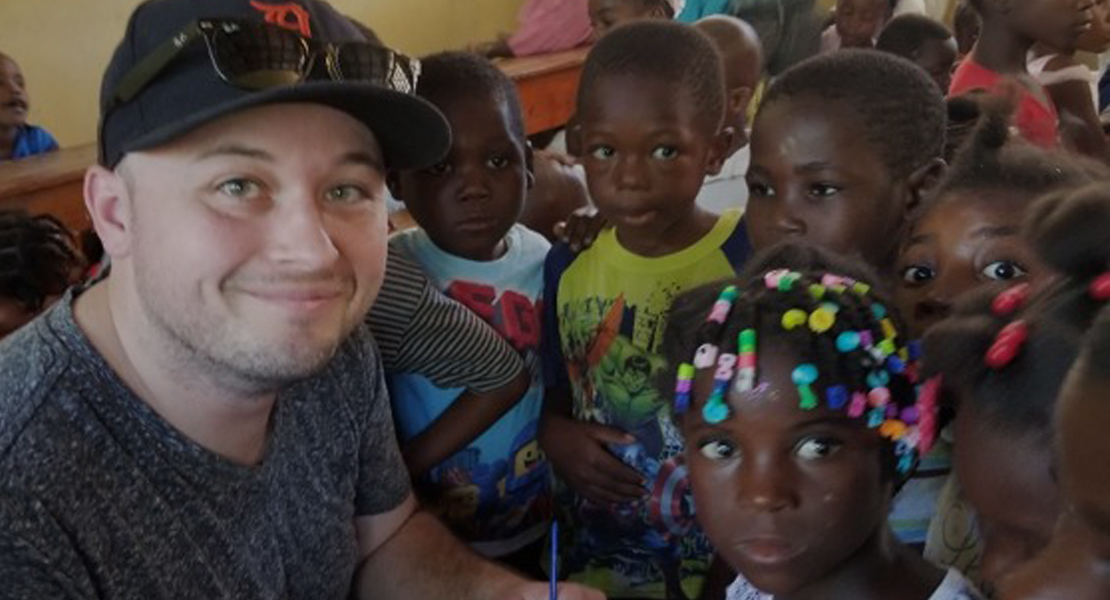 Colin admitted he felt a little discouraged when he heard that, but Gauthier had a special knack for putting things into perspective at the end of each day:
"If you see something or feel something, it has value."  
If you see something and feel there is something wrong, you may be able to help. And that's just what the group did. They eventually were able to convince the boy to join in and play with the other children. Gauthier stressed the boy will be talking about the camp for years.
"The most rewarding part of the trip was definitely seeing the smiling faces of the kids as they played," stated Colin. "These kids were just grateful for the experience."
Colin knew when he left it would be a life changing experience. Despite the poverty, Haitians were generally pretty happy and grateful for what little they had. Seeing this gave him a new perspective on life, what's really important and what it means to be happy.
"In Canada, we link happiness to stuff. The key is to be grateful for what you have. It's the experiences and blessings we have that translate into happiness."
Colin Van De Wetering is a Respiratory Therapist and manager of Oxford ProResp in Woodstock.