With their gnarled and arthritic hands, the women stood with their backs straight and shoulders back and were dressed in their finest, proud of what they accomplished.
One of the women declared she is now able to provide three meals a day to her children.
"They are healthier now – they have better blood," she claims.
Her relationship with her husband was better and they were planning crops for the future.
Her entire world had changed because of the soy she was growing.
"This, this was my rose," thought Sandra.  
Each night during her trip to Ghana Sandra Mohr would talk about her rose, her bud and her thorn with the team of travelers.
The rose was the highlight of her day, the bud was something inspirational she saw and the thorn was something that bothered her.
In 2017 Sandra joined the staff of peopleCare and travelled to Ghana as an ambassador of the Mennonite Economic Development Associates' (MEDA) Greater Rural Opportunities for Women (GROW) project. The GROW project aims to help women and girls in the developing world while promoting leadership opportunities.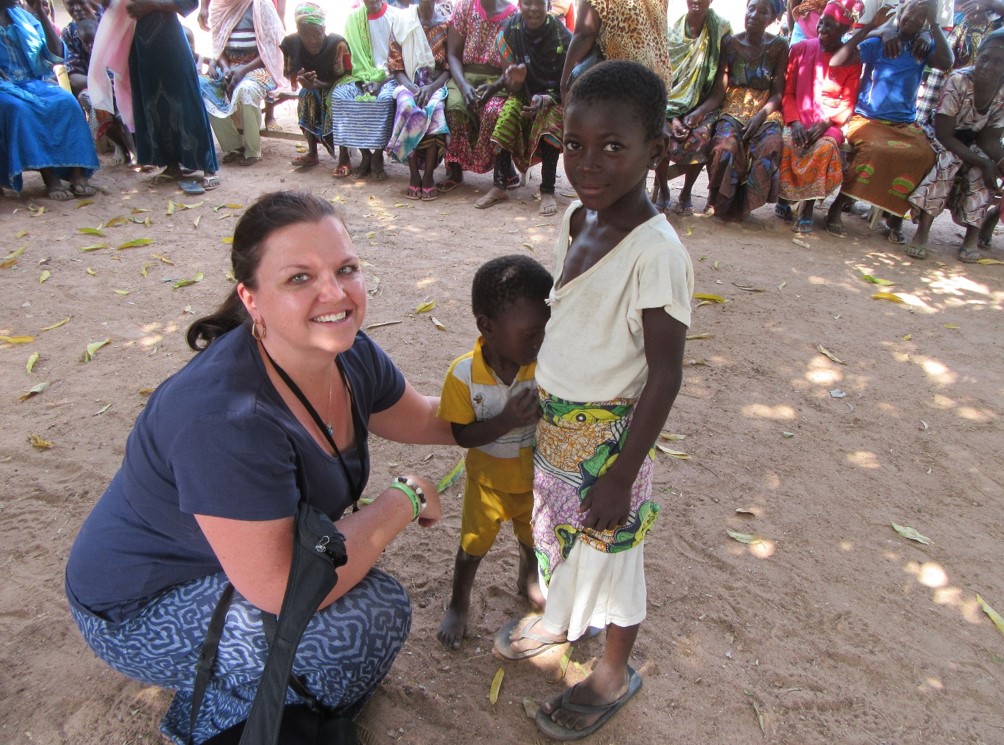 ProResp joined with peopleCare in 2017 and started the annual Women Walking to GROW trek across the Bruce Trail to raise money for the GROW program. With Global Affairs matching nine times the amount, over one million dollars was raised to help women in Ghana.
The aim of this five-year project in Ghana was to help women grow soy beans to feed their families and establish market chains to sell the excess.
Sandra arrived in Ghana as the last year of the program was winding down to meet some of the 24,000 women enrolled in the project.
It was a culture shock to say the least.
In Ghana, particularly in rural areas, it's the women's role is to provide food for the family, and they are not given much support.
On a 10-15 acre farm a woman is given one acre of land, stripped of its nutrients by the corn grown by the men. Unlike corn, soy puts nutrients back in the soil making it fertile. Often, the next year the men take the nutrient rich acre from the women and give them another ravaged one.
This was Sandra's thorn.
But the project was making huge changes.
Ghana is no longer considered a third world country thanks to food security programs like GROW and the women enrolled in it, and discussions were underway to allow women to own their acre of land for more than a year.
"The women were so inspiring. They knew the crop yield, who provides the best price and who to sell it to too. They were business women making a difference in their world to help feed and educate their children."
A seed of hope has taken root and a bud has emerged with the potential to blossom.
Sandra Mohr is a Respiratory Therapist and manager of Horizon ProResp in Stratford and ProResp Owen Sound.