With enough preparation and good medical advice, people prescribed oxygen should be able to travel. We will work with you to plan for your oxygen needs during your trip. In preparation you should:  
Make sure you will be close to medical services;
Speak with your healthcare provider before leaving;
Buy health insurance;
Prepare and pack medications and equipment;
Bring a copy of your oxygen prescription; and
Make prior arrangements with an oxygen supplier at your destination.
Contact your ProResp office to help determine the amount of oxygen required during the trip and find a supplier at your destination.
Oxygen patients should adhere to all our general oxygen safety guidelines while travelling to their destinations.
Travel by car
If travelling by vehicle, it's important to note the following:
The vehicle air temperature should remain under 51 degrees Celsius;
You should ensure your portable oxygen system of choice is functioning properly and not leaking. If you use a portable oxygen concentrator, ensure the battery is charged;
Your portable oxygen system of choice is safely secured; portable liquid oxygen systems should be stored upright.
Oxygen systems should NOT be stored in the trunk;
The vehicle should be well ventilated if left unattended. The window should be left open approximately two inches and parked in the shade where possible;
Do not smoke or vape in the vehicle, around oxygen systems or while using oxygen; and
Do not use or store any flammable products in the vehicle.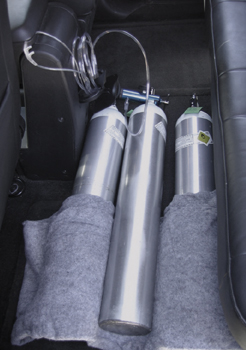 Travel by plane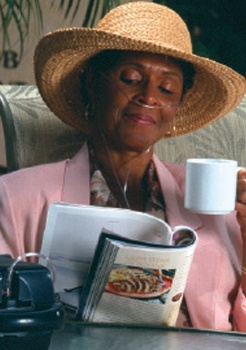 Travelling by plane with oxygen requires planning. Airlines generally require a prescription and/or a healthcare provider's note. It's best to review their policies and verify what's required. Below are links to some of the major airlines policies on travelling with oxygen:
Travel by Train
Oxygen patients should plan their needs in advance, call the railway ahead of time, and make arrangements for oxygen use onboard.